FORT WAYNE, IN (June 16, 2017) – At a gala event last night in Cincinnati, Mark Music, president and owner of Ruoff Home Mortgage, received the Ernst & Young Entrepreneur of the Year Award in the Financial Services category from the Ohio Valley Region.
Music, along with nine additional award recipients in other categories, advance to the national round of the E&Y Entrepreneur of the Year Award in mid-November in Palm Springs, California.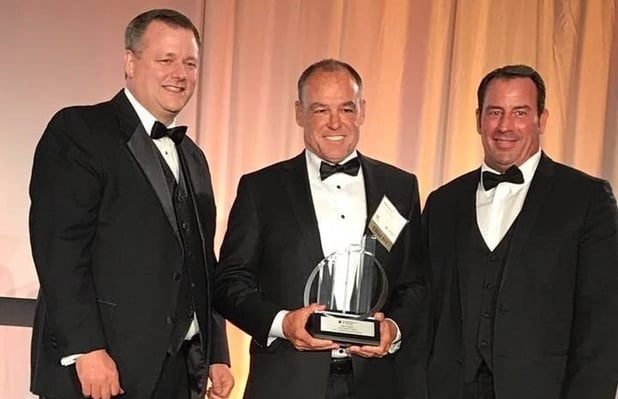 Music was nominated for the award based on the continued growth and success of Ruoff Home Mortgage, as well as his achievements across a number of judging criteria, including innovation, entrepreneurial spirit, financial performance and social responsibility. Ruoff Home Mortgage has been named to Inc. magazine's Fastest Growing Companies in America list for the past four years, and is ranked as the number one mortgage lender in the state of Indiana. They were also ranked in the Top 100 Mortgage Companies in America by Mortgage Executive Magazine.
He was one of only 26 nominees who were considered finalists in the Ohio Valley region, and the only one from northeast Indiana.
For more information about the program, visit the E&Y site.
About Ernst and Young
The EY Entrepreneur of The Year program has recognized the endeavors of exceptional men and women who create the products and services that keep our worldwide economy moving forward. Since its inception, Entrepreneur of The Year has grown dramatically and now includes programs in more than 145 cities and more than 60 countries worldwide. The Entrepreneur of The Year National Awards gala is the culminating event of the Strategic Growth Forum, the largest gathering of entrepreneurs in America.